The ADCV has been working for years to highlight the impact of design on the economy. This objective is developed not only by evaluating the use of design in the economy as a whole but as an economic sector in itself. To this end, a report was drawn up taking into account the opinions of over 1,300 companies from all sectors in our region. The study called "The Economy of Design in the Valencian Community" was published at the end of 2018 and is financed by the Valencian Innovation Agency (Regional Government of Valencia). The report is s available here for free downloading.
The data is revealing as it indicates that design contributes 2.1% of the turnover of the Valencian economy. For the purposes of comparison, the chemical industry has a weight of 2.5%, the information and communications sector of 1.9% or the property activities sector of 1.2%.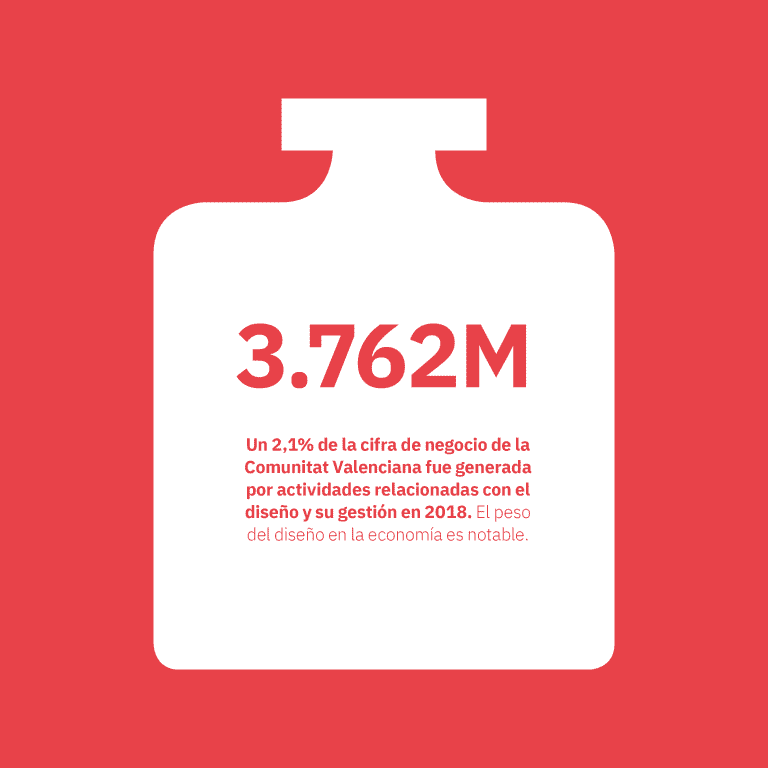 The research includes a qualitative section on the assessment of the use of design in approximately thirty companies in the Valencian Community. This section of the report has enabled the development of two innovative tools for analysing design in companies: "The Design Compass" and "Utility Patterns". The first is a quadrant which assists in understanding the perception of design within an organisation and to rethink its strategy. The second identifies a number of common business conducts which assist to ascertain the uses and benefits of the use of design.
A third section of this report is related to industry training and provides information that revenue generated from design degrees in 2018 will amount to over than 7 million Euros. With regard to 2010, the turnover of students in design has increased by 585%, the increase in the range of degrees on offer is close to 60% and the number of students has grown by more than 200%.
This research project serves to define, identify, scale design and evaluate its use in the main economic sectors.